AFPAK is a professional automatic coffee packaging machine manufacturer. We can design and manufacture coffee bagging machine, box sealing machine, coffee box packing machine according to your needs.
Why you need coffee packaging machines?
Maintaining the quality of powdered or granular coffee is an absolute must even after the manufacturing process. For its appearance, aroma, texture, consistency and taste to be preserved throughout the designated shelf-life, coffee should be placed in high-quality, food-grade, tamper-proof containers. These containers could be the currently mainstream coffee cups and capsules (K-cups, Dolce Gusto, Nespresso and Lavazza capsules) or the conventional receptacles such as food-grade bags and tin cans. To further safeguarding the containers, particularly the cups and capsules, they are placed inside additional packaging materials. These secondary containers are either in the form of foldable boxes or pouches.
Coffee packaging machine types
AFPAK, as a prominent packaging machines manufacturer, provides solutions to these packaging needs by way of four machine types.
AF-B Box Filling and Sealing Machine
AF-FS Pouch Filling and Sealing Machine
AF-FS Bag Forming, Filling and Sealing Machine
AF-TF Tin Can Filling & Sealing Machine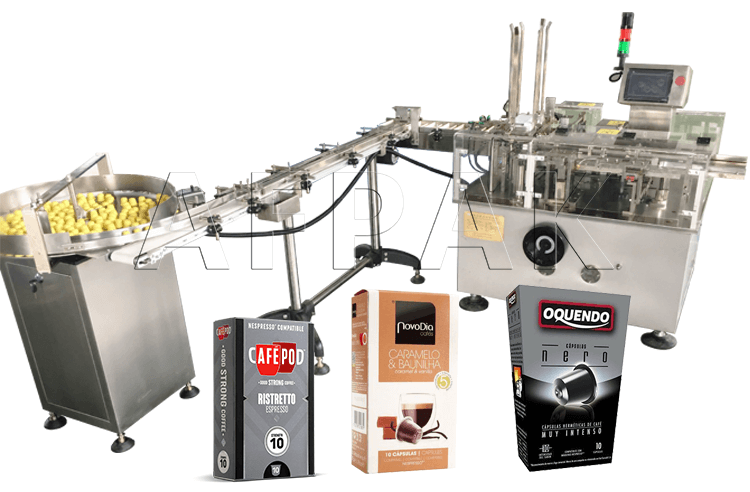 Coffee Package Machines
AF-B Box Packaging Machine
This is a custom-build machine according to your requirement.
Different sizes (cannot be too many differences)boxes in one machine.
Can pack different quantities capsules in one box.
Easy to adjust and maintain.
Hot melt glue system and box folding system can be choose.
Filling sealing machine
AF-FFS Bag Forming
Very stable system, allowing manufacturers to pack almost anything into a variety of bag styles.
Servo motor controlled film unwind with film tension control.
GMP construction.
Easy changeover for different widths of pouch.
Reliable working without careful maintain.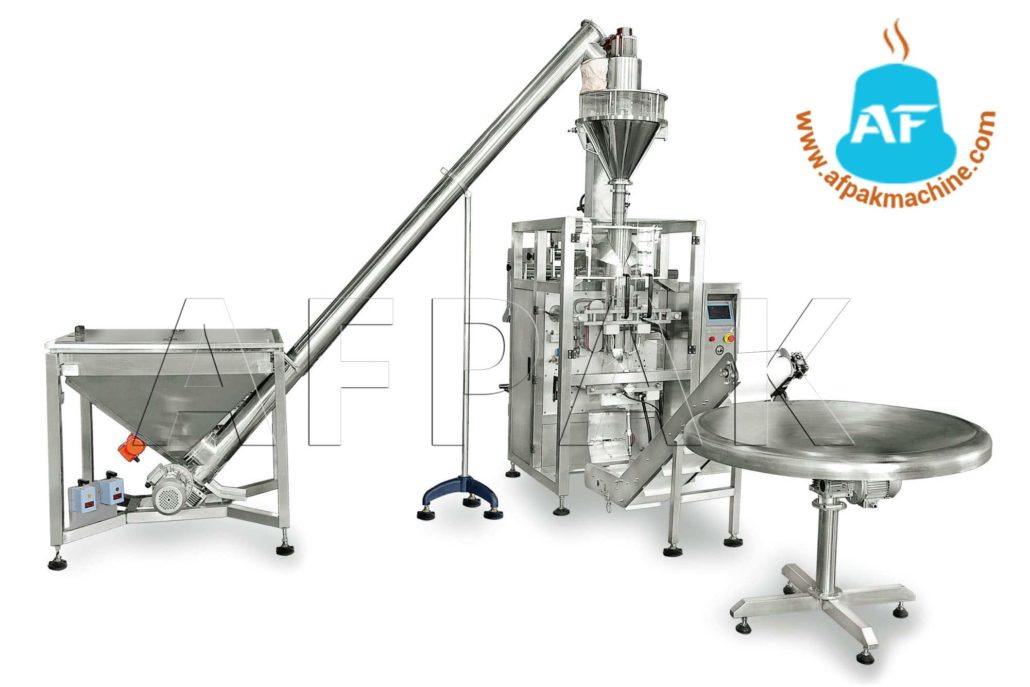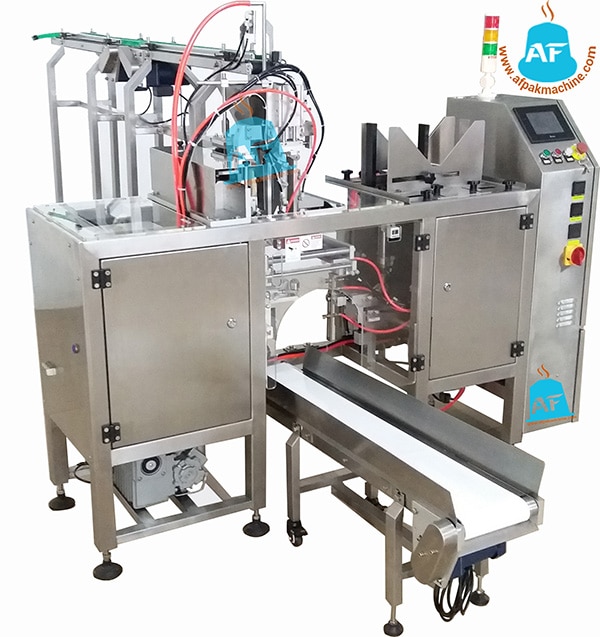 Filling sealing machine
AF-FS Pouch Machine
Use ready-made pouches with/without zippers.
High quality and stable working.
Can connect with any machines.
Global top brands electrical and pneumatic components.
Can fill capsules in pouch, also can fill powders, granules, beans with this machine.
Mauris rhoncus orci in imperdiet placerat ula volutpat.
Filling sealing machine
AF-TF Tin Machine
Widely applications, not only for coffee packaging, also can pack soluble powders, milk powders, seeds, coco powders, etc.
High efficient working.
Can use different sizes (in a certain range) of tins.
Easy to changeover other filling modules.
Reliable working without careful maintain.