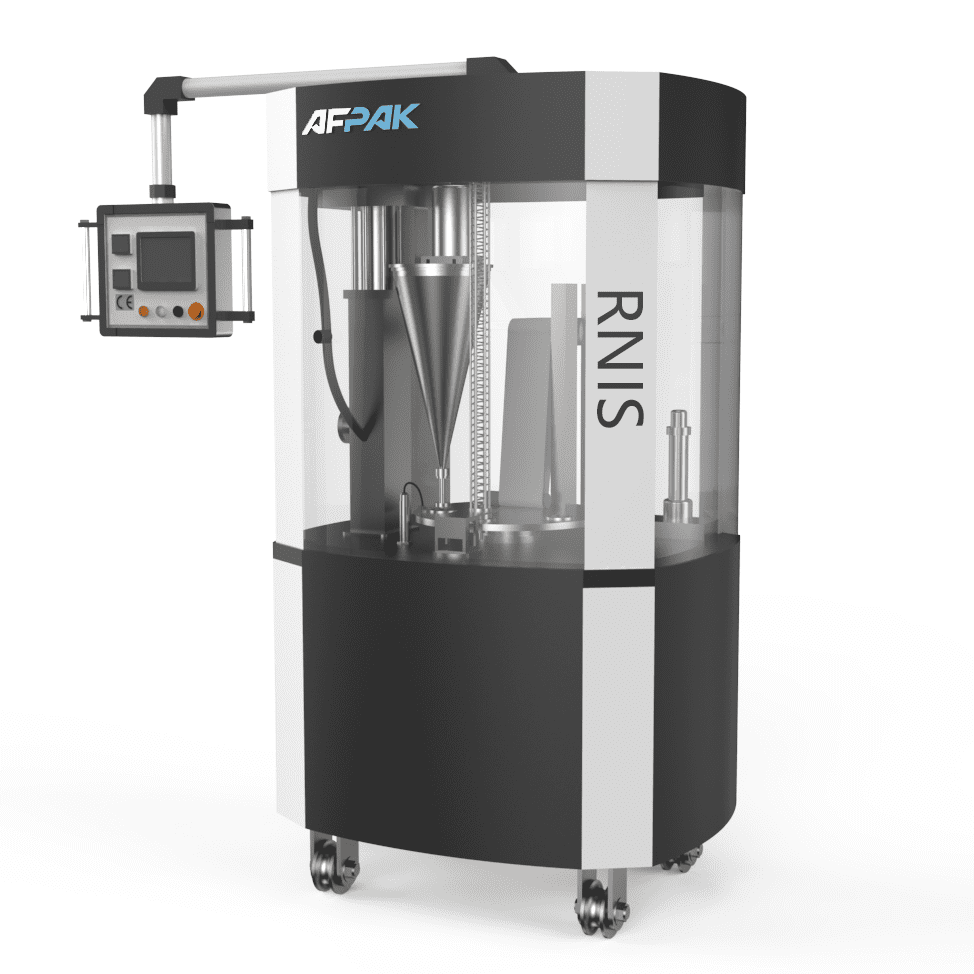 Popular Choice
AF-RN1S Nespresso Coffee Capsule Filling Sealing Machine
Fast speed: 1 lane working, Up to 70 cycles/min, Produce up to 70 capsules/min
Round table driven by motor, maintain-free design.
Vertical Empty capsules storage and dropping system to save labors and time.
Self-sufficient filling module,Servomotor driven volumetric augers to keep high and stable filling accuracy.
Single phase power can be used in any places
With wheels, can be moved easily
Smart control: No capsules-No filling-machine stop; No lids – No sealing, etc
Brief Introduce:
Nespresso, as the most successful single serve coffee package, is more and more popular in the whole world. Nespresso's patents began to expire in 2012, gradually allowing competitors to offer capsules and machines compatible with the Nespresso system. Packaged portions of espresso coffee, like those from Nespresso, has become one of the fastest growing segments of the coffee market. Every year, many small to mid-sizes companies are bringing some novel tastes to the Nespresso coffee market.
The AFPAK AF-RN1S Nespresso coffee capsule filling sealing is a fully automatic machine and very popular because of its small size, fast speed and easy to use.
We have built this machine to produce aluminum capsules and plastic capsules.
This is a customize-built machine, you can use your own designed capsules in this machine.
It is suitable for packaging a wide range of liquid, paste, granulated and powdered products, you can use this machine to fill dairy products, soluble powders, coffee, salads, dreeings, desserts, dry soups, frozen dished, cosmetics, nespresso capsule filler and so on.
Thanks to the exceptional designs in mechanical and program, this machine guarantees the most reliable production performance.