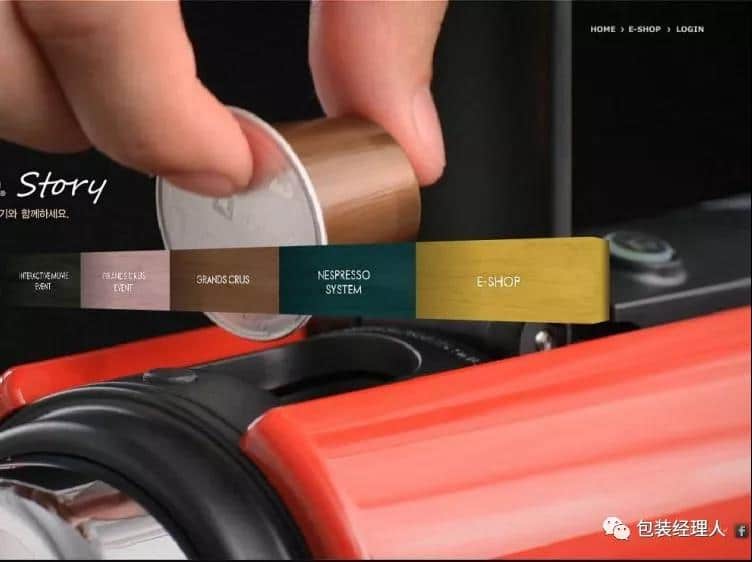 The idea of the coffee capsule was born in 1976, but for a long time because of patent restrictions, it can only be used for packaging coffee, some big material used. With the end of the NESPRESSO capsule patent for 20 years, although the coffee capsule is still used to the previous name, many people still call it "coffee capsule" , but it is not only used for packaging of Coffee Its more accurate name should be "capsule packaging"-set of portability and barrier and one of the packaging form, involving containers, cover film, labels, heat sealing, filling and other industrial chains, has been applied in many areas.
Currently, coffee capsule applications are: Mask, coffee, tea, milk powder, snack food (Rice Brew, Jelly, Candy), pet food, in addition to other health products are trying to use capsule packaging.
01 Milk Capsules:
CAPSULE LOCK FRESH BLACK TECHNOLOGY: FIRMLY LOCK EVERY MEAL NUTRITION
Long-term exposure to air can result in the loss of iron, vitamin C, Dha and other nutrients through oxidation. In particular, natural creaminess can be destroyed by bacteria, compromising key nutrients that are essential for Darling's growth!
BabyNes® 12 + vacuum-packed capsule milk powder, sealed "fresh" at each meal, one capsule at each meal, can isolate moisture, protect probiotics activity, while firmly locking natural creamy OPO similar structural fat, DHA and other nutrients Keep Darling's meals fresh and get full of nutrients.
02 Mask Capsules:
Capsule mask is an innovative face mask packaging, the original large packaging replaced by a new mini-small capsule design. The advantages of this kind of packaging are Lovely Portable, one can at a time, easy to travel and travel use; at the same time, can make a variety of personalized design and patterns on the cover.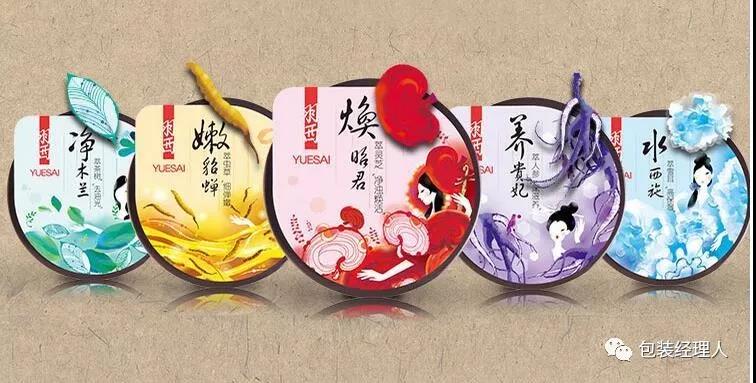 03 Tea capsules
"Small pot of tea" should be said to be the first person to dare to eat crabs, its coffee capsule packaging invited famous designer Hideo Akihara after about 2 years 13 draft, design environmental protection aluminum small cans, simplify, innovative Chinese tea experience. The small pot of tea is also very proud of the slogan "not every leaf has the opportunity to become a small pot of tea". The small pot of tea, with its portable packaging, not only become a gift but also can easily spell out a variety of different flavors of tea.
04 Cat Milk Capsule
There are 4 styles of aluminum foil capsules for cat milk. They won the 2018 aluminum foil market and design category. The judges' Summary said: "This is a very trendsetting product, the whole concept is beautifully laid out, the packaging will appeal to pet owners, and it will definitely stand out on the shelves. This is a clever, original "capsule" concept, and once again carry forward this type of packaging style. The appeal of this packaging is no longer limited to the coffee industry."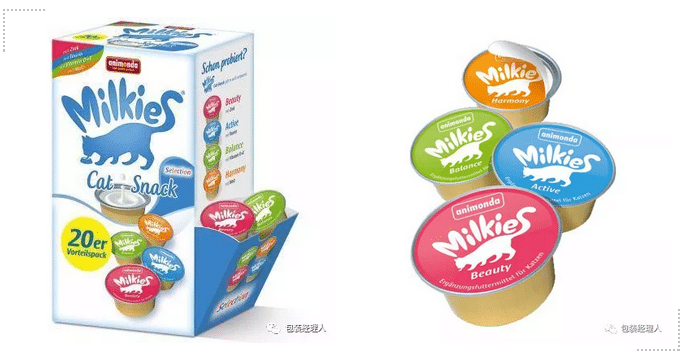 Cat Milk capsules are wrapped in aluminum foil stamped with eye-catching colors to identify each flavor, and the capsules themselves are coated with gold paint, giving an especially high-quality look and feel. The barrier property of aluminum foil ensures that the product remains intact for a 12-month shelf life. The design preserves all of the taste, Aroma and health benefits of the product, allowing the cat to smell the product from a distance after opening.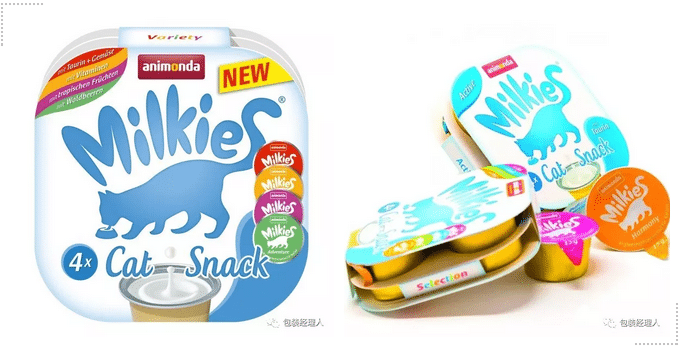 05 Drinks Capsule
Pepsico's subsidiary Drinkfinity offers a healthy, all-natural beauty in a capsule drink. Instead of putting it in your mouth, place it in the mouth of a water bottle and press the capsule hard. The concentrated liquid is mixed with water to make a natural, healthy drink.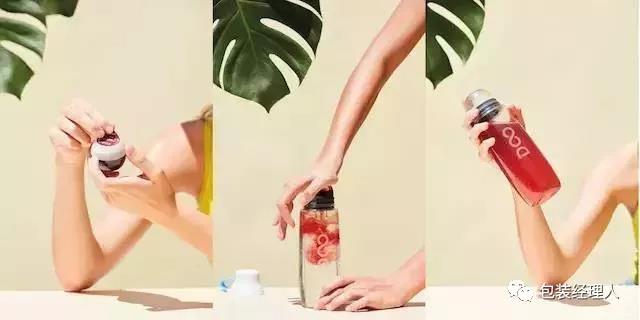 Drinkfinity offers four different flavors and ingredients in a range of health concepts. Four flavors of a group of capsules $5, special press capsule water bottle $20 each. DRINKFINITY plans in the future to offer personalized, custom-made capsule drinks, tailored to their tastes and ingredients online, as their logan put it, "a drink for every you. ".

06 Other Capsules
"Coffee Capsule" in Candy, Snack Food, daily, and even health products are also widely used, Cup shape also has a lot of changes.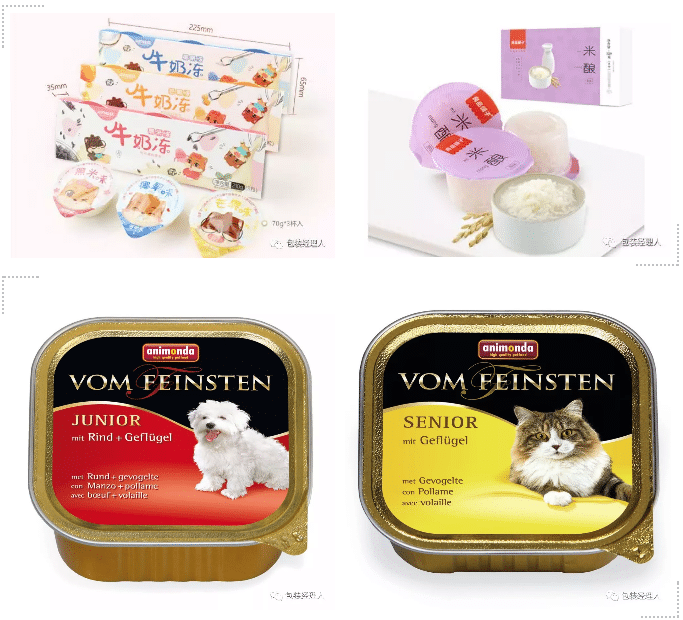 Packaging Innovation – 

The challenge to being Reusable
While the application of coffee capsules has been expanded, their materials have also been constantly innovative. Because of the initial use of plastic and aluminum-plastic packaging mixed primarily, it is difficult in the recovery of these two substances separated and re-use. Since a large amount of capsule coffee is consumed every day, if the packaging can be reused, it will make a big contribution to environmental protection. Environmental Capsule packaging properly is a business opportunity, many enterprises are trying to use environmentally friendly materials instead of aluminum-plastic materials.
01  Stainless Steel shell coffee capsules
Small in size and made of food grade stainless steel, the WAYCAP EZ is simple to use, easy to open and close, and uses a unique sealing mechanism that requires only a slight rotation Compatible with almost every grind coffee brand or coffee shop on the market. Also, filters are available in different apertures for different types of coffee, and are easy to change, allowing you to make your own DIY coffee.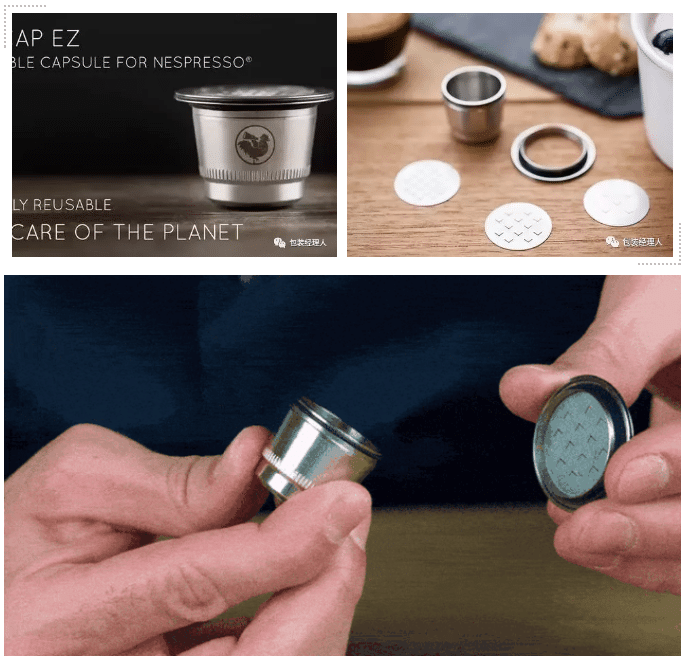 02 Sugar Shell, soluble in coffee, more environmentally friendly
According to some media reports, an inventor in Singapore took a candy-inspired idea to develop a capsule made of sugar that can be dissolved with the coffee inside, making it both eco-friendly and sweet. The green coffee capsule contains powdered coffee crystals. The outer layer is coated with sugar. The thickness and taste of the sugar layer vary as needed. Around # 4 for 20 capsules and # 80 for the machines, which are still in the early stages of development.
03 REGENERATED PP instead of multilayer composite film
KEURIG is making a breakthrough with its completely recyclable polypropylene capsules for its consumer-friendly k-cup coffee. According to three recycling enterprises feedback, the capsule product packaging products through the automatic sorting device, into the recycled plastic channel. The whole transformation will be a complex process that will require changes to our entire supply chain. The company plans to make all K-Cup recyclable by 2020.
Share to your friends.