Are you just Start coffee capsule Project?
Do you want produce own coffee capsule?
Welcome to know our AF-H1 Coffee capsule Packaging machine . As an entry level coffee capsule Filling Sealing machine, it is the first coffee capsule device produced by our company. after nearly 10 years of upgrading, and has become a very mature coffee capsule filling production equipment. it is full automatic, it can fill coffee at high accuracy and seal very well.
This machine has auto coffee feeder, it can suck the coffee from your coffee storage tank and feed to the machine automatically. No need worker to work on it. The machine is smart in working, with many sensors to detect and control the machine, this machine can do: No cups no filling and sealing, no lids machine stop, etc…….
if you want to produce higher quality capsules at lower cost, try our AF-H1 machine.
Speed:30-50 capsules per minute.
Air consumption:200L/min Air pressure:0.6-0.8MPa
Power:1.5 Kw 1 phs, 220V/60HZ
Nitrogen Consumption: 20L/min
Optional: Vibrating disk ( holding and feeding more empty capsules)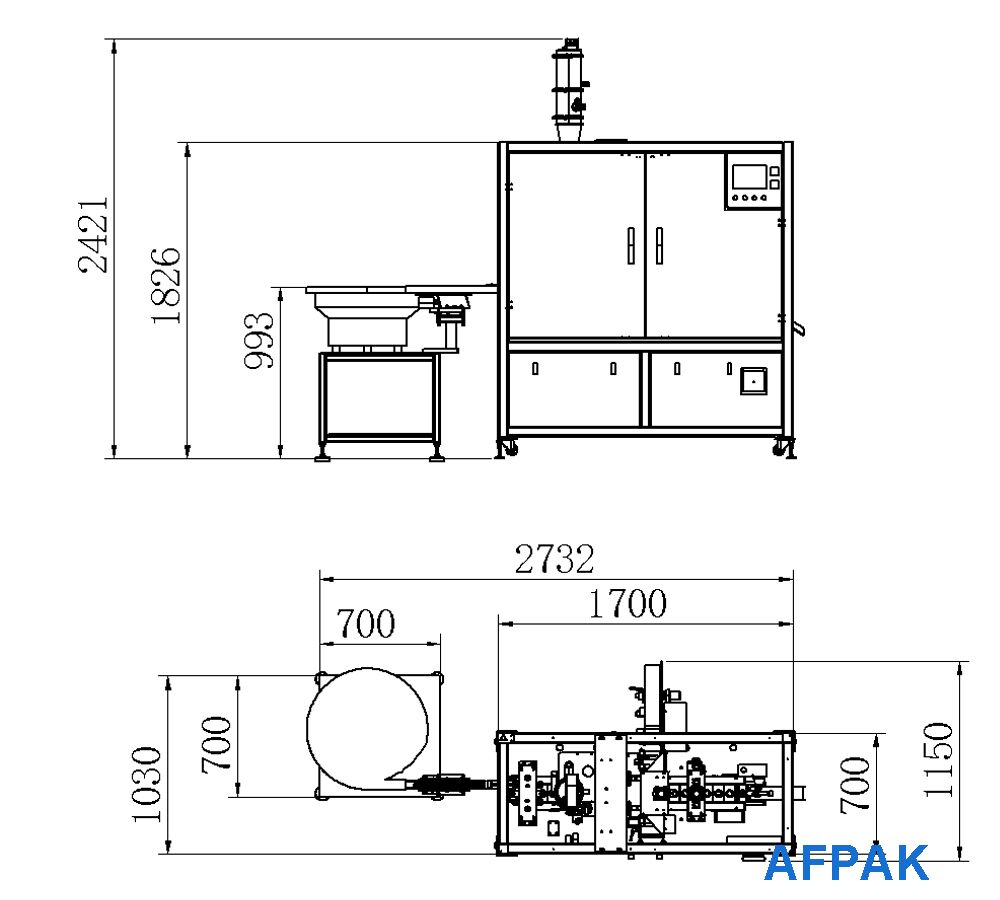 Machine functions:
Automatic drop empty Lavazza capsules
Automatic detect whether capsules well located on the machine by sensor.
Servo motor to fill coffee while vibrating, weight around 5g-20g (can be adjust) Nitrogen flushing here
Auto suck Foil Lids Nitrogen flushing here
On-line weight checker, will reject unqualified capsules when output (Optional function)
Auto Seal and cutting
Reject the capsules are not sealed well
Output
Machine Features
High stability: Rational designed Machine can work 24 hours continuously
High accuracy: filling accuracy is stable at ±0.2g, and very stable working.
Smart working: AFPAK's machines incorporate a variety of sensors that allows it to detect and smartly decide how to respond to the presence or absence of cups, lids, coffee, air pressure, temperature, position, etc.
Easy to Use: For extensive control of any internal parameters, the machine features an easy to use touch screen interface (HMI).
Control system: Industrial Japan PLC controller Omron. Positioning system driven by stepper motors with feedback. Touch screen (HMI) Omron. All in English language. (If you can translate for us, we can put your language inside.
Coffee capsules Packaging Machine Lavazza Filling Sealing Machine